The Linx Designer: Integrate & design business processes. Fast!
The Linx Designer is the IDE where you will define your solution's data model, business logic and workflow processes. The Designer allows you to quickly build business processes, including interactions with databases, files, emails and APIs, without having to code.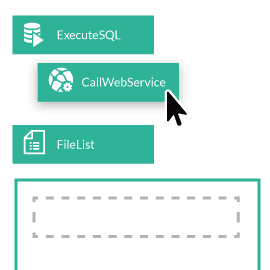 Drag and Drop Design
Stop coding. Start designing.
Drag-and-drop, graphical user interface

Develop processes with technically complex tasks and multiple steps

Rich, easy to use components

Combine data transformation with processing directives such as loops and conditions

Powerful routing and transformation tools
Plugins for Lightning Speed
More than code and endpoints
Accelerate your integration projects with dozens of pre-built connectors for applications, technologies and SDKs

Supports

Re

st API,

Web Services and DB Connectors

Connect to back-end data in databases, XML, HTML, Web services, JSON, and more

Synchronise data in real time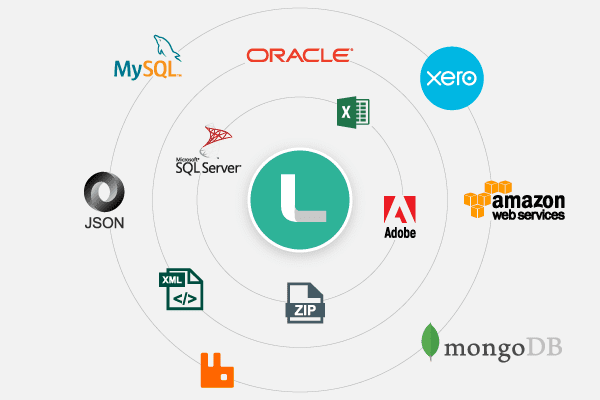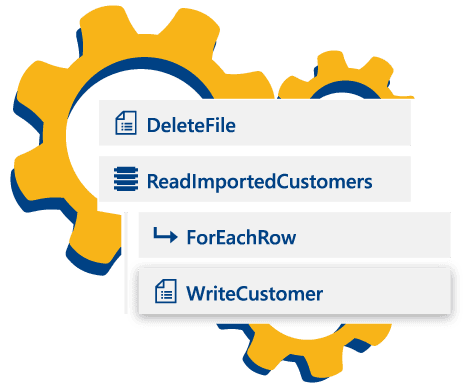 Powerful Automation
Go beyond IFTTT
Create conditions and model your process on business logic

Trigger events with timers, directory events and message queues. Read more

Design one-to-many integration rules

Syncing across multiple applications in real-time

Transform data formats

Create complex workflows with parallel branches

IF/ELSE statements, loops, custom variables and other advanced options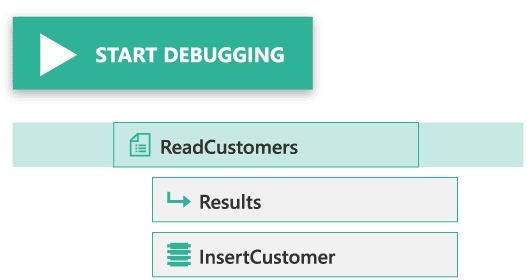 Debugger
Compile, run and debug in seconds
Test and execute solutions in a dedicated window

Rapidly find problems and resolve bugs

Isolate issues and step through logic

Set breakpoints and inspect variables quickly
Deploy Like a Pro
One platform, two deployment options
One-click deployment for fast installation

Distribute to public cloud, private cloud or on-premises infrastructure
Develop your own back-end as a service and connect with popular cloud services
Cloud hosting powered by Microsoft Azure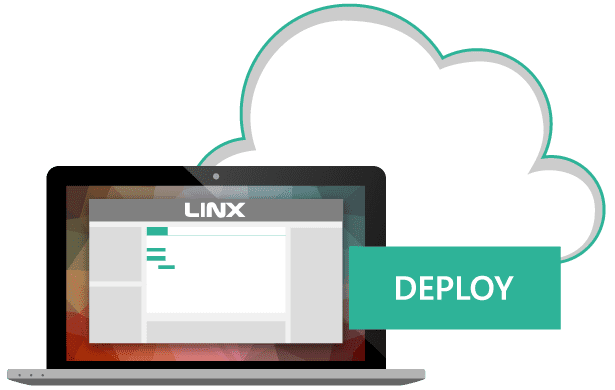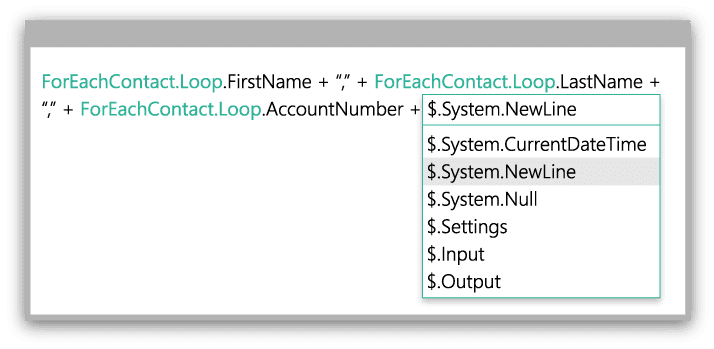 Expression Editor
A powerful tool for complex expressions
Standard functions and operators to easily

combine functions and fields

Syntax highlighting and intelligent code completion

Perform different string, date-time, logical and math operations

Create and edit any C# expression