SimpleRESTHost
Assemble and publish a REST web service endpoint by implementing its web methods through events using SimpleRESTHost.
Properties
Base URI
The URI location where the web service will be published. For example:
http://localhost:8023/MyService
Operations
Define your web API operations. Click on the Operations Editor icon [...] to add your operations.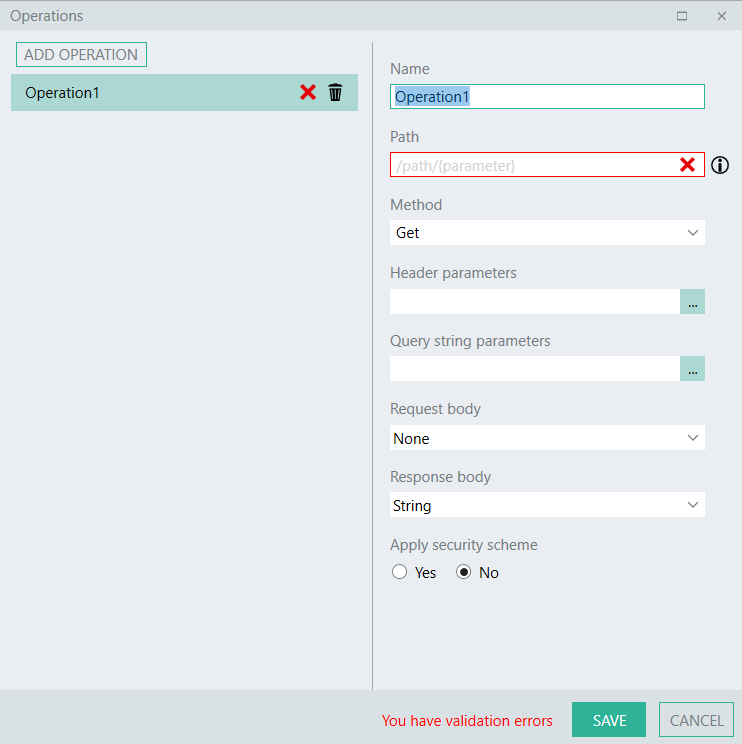 Show server errors
Hide or show details for internal server errors in HTTP responses. Note that this is a security consideration for production systems.
Values: True / False
Max connections
The maximum number of concurrent connections to accept (per client).
Max request size
The maximum allowed size of any request body, in megabytes.
Default: 30
Scheme
Security scheme configuration data.
API Key and HTTP Bearer are supported.
Note: If you are intending to apply a specific security scheme, select the relevant scheme here before setting up your web API operations.