1 Platform. 2 Parts. 100s of Possibilities
Linx consists of a low code IDE and server. IT pros use Linx to quickly create custom automated business processes, integrate applications, expose web services and to efficiently handle high workloads.  The Linx Designer is a low code IDE where your solutions can be created and debugged.  Completed solutions are hosted and automated via the Linx Server  - a webapp that runs as a background service, firing the events defined in your solution.
LINX DESIGNER |   Create and Debug Processes
LINX SERVER |  Deploy and Execute Automations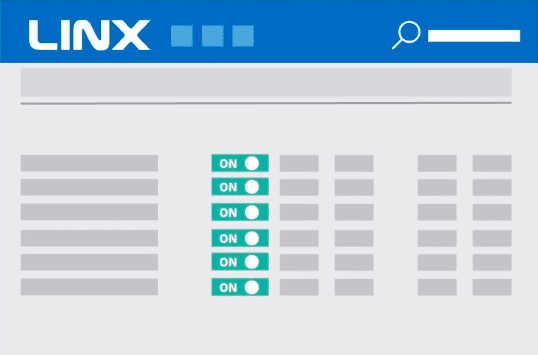 A low-code IDE for rapid design 
Prebuilt integrations for all popular databases, applications and web services

Rapidly design and program functions and services


Deploy solutions as a background service
Host and manage event triggered solutions and web services

Automate processes and trigger events with services

Build automated business applications without writing a single line of code
Database Apps
Build applications that require storing, querying and manipulation of data stored in any relational or NoSQL databases.
Event-Triggered Apps
Develop applications which require triggering and processing of requests from several systems.
Process Apps
Develop rich process-automation applications including system tasks, complex rules, logging and activity monitoring.
API Development
Easily create, manage and re-use APIs or quickly expose existing processes as services.