Design. Deploy. Automate.
Streamline your development process with powerful low code programming. Easily connect and orchestrate data across any combination of APIs, on-premise applications or cloud-based platform as a service (iPaas) solution. One click deploy to our cloud, or yours, or on premise with end-to-end security, reporting and usage analytics included as standard.

1. Integrate Systems. Build Workflows.
A drag and drop IDE to develop processes with technically complex tasks and multiple steps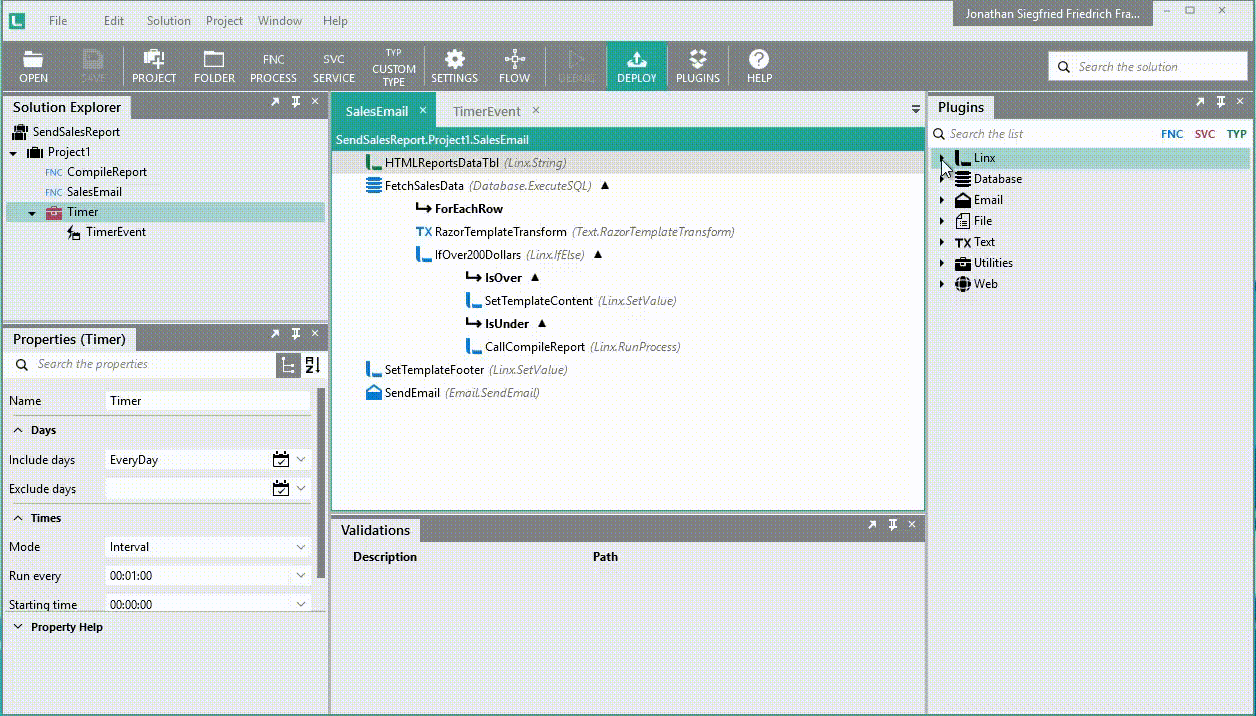 Linx Designer  A Windows Desktop Application
A visual development environment that allows you to design complex processes without writing code. Connect applications and solutions, integrate systems and create, debug and run processes in seconds with drag-and-drop functionality.
Connect any ODBC, OLE DB and NoSQL databases to easily integrate, store and query data across several systems.
Use nearly any file format: Json, XML, Text, CSV, Images, Binary Files, PDF, HTML, Excel and more…..
2.  Add a Service
Trigger processes using events from a service
Linx has the flexibility to automate almost any backend process. Automate processes and trigger events with timers, email, message queues or watch for directory events to launch a task in response. For unlimited extensibility, go further and expose a web service as a service event.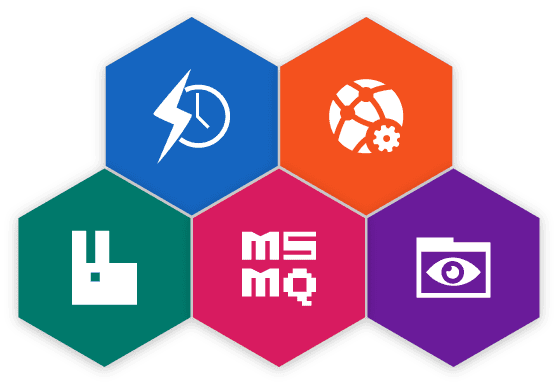 3.  Deploy to Automate
Host and manage event triggered solutions and web services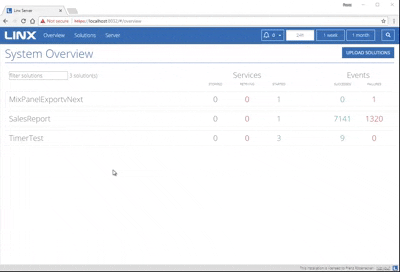 Linx Server  Hosted locally or in the cloud
Linx Server hosts and manages your Linx Solutions. Once Solutions are added to the Server, you can start the Services defined in the Solution. Your Services can include simple Timers that executes your processes or complex Web Services that reacts when receiving calls on the API you've defined.
Build powerful business applications without writing a single line of code