Xero API development with zero coding
Integrate and automate technically complex processes with the new Xero pre-coded, drag-and-drop plugin 
Linx is a development tool that combines the power of low-code development with advanced business integration. Designed to reduce development time and costs, IT professionals use Linx to help build robust, automated, process-focused solutions- fast!
Connect to the Xero API for simple integration
Drag and drop for to create custom Xero processes and automations
Save 100s of development hours on custom solutions
Connect Xero with our pre-built plugins for lightning fast development
Our high performance, drag and drop plugin is designed to boost your productivity using easy to use, code-free components to connect cloud and on-premises data sources, databases and  many more.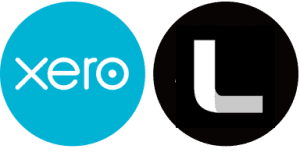 Key Features 
Integrate or sync with other third party APIs

Drag and drop to create processes for custom data

Easily expose RESTful web services that perform custom actions 

High performance, codeless data integration to Xero API (ADO.net, ODBC, Excel, SFTP and SQL and NoSQL databases)

Access Xero API - read, write, and update Xero Customers, Transactions, Invoices, Sales Receipts and more

Rapidly build Web, Desktop, and Mobile applications that interact with live Xero Accounting data

Sync Xero data such as Bank Transactions, Bank Transfers, Expense Claims, Invoices, Journals, Claims, Payments and other objects to and from your Databases, ERP, CRM, and Marketing platforms

A high performance Xero API integration tool for custom applications and workflow solutions
"I'll give you 10/10 on product satisfaction. I couldn't have coded an integration with Xero without it."