About Linx
IT pros use Linx to create custom backend solutions quicker and faster than traditional development environments. They use Linx to automate business processes, integrate applications, expose web services and to efficiently handle high workloads.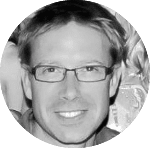 "Linx allows us to react to both internal and external process requirements, creating and refining them very effectively and almost instantly. With practically no dependency on low level code, we're able to translate complex concepts and logic into rock-solid services with unparalleled ease and speed."

Brendon Ritchie
Technical and Operations Director,  MediaHost and Adstream (Sub-Sahara Africa)

Linx is a product of Twenty57, a leader in industrial strength applications for the financial services industry. Our products focus on integration, business process management, automation, reconciliation and reporting.

Stadium
Stadium is a drag & drop web application builder - and the easiest way to build ASP.NET web applications

Twenty 57 Financial Software
Enterprise-grade software for bank and investment reconciliations and automation of payments and collections.