AWS Integration & Development Made Easy
Integrate and automate technically complex processes with our new suite of AWS drag-and-drop plugins 
Linx is a development tool that combines the power of low-code development with advanced business integration. Designed to reduce development time and costs, IT professionals use Linx to help build robust, automated, process-focused solutions- fast!
Drag and drop AWS API access
Spend less on custom development
Save 100s of development hours
Drag and drop to integrate Amazon Web Services with 100s of other applications or services
Our high performance, drag and drop plugins are designed to boost your productivity with easy to use, code-free components to connect cloud and on-premises data sources such as Web Services, SQL databases, MongoDB, JSON, XML, CSV, Excel and many more.
See more: How Linx Works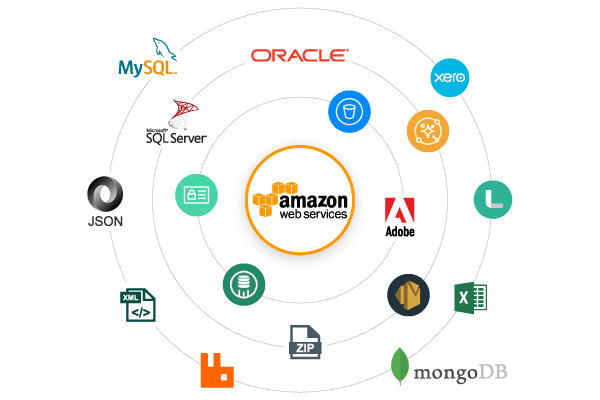 Develop faster with easy-to-use, low-code AWS plugins



IAM
Identity & Access Management

RDS
Relational Database Service
KMS
Key Management Service
SNS
Simple Notification Service
Easily connect to the cloud and build powerful, process-orientated business automations, fast!