Amazon Web Services API Plugins: Code-free Cloud Connectivity in Minutes
Get fast, code-free AWS API integration. Easily connect to the AWS cloud and build powerful, technically complex processes with our extensive suite of Amazon AWS drag-and-drop plugins.

Send notifications to a variety of devices or distributed services

Provision a logically isolated section of the AWS Cloud on a virtual network

Easily set up, operate and scale a relational database in the cloud
Drag and drop to integrate Amazon Web Services with 100s of other applications or services
Our high performance, drag and drop plugins are designed to boost your productivity with easy to use, code-free components to connect cloud and on-premises data sources such as Web Services, SQL databases, MongoDB, JSON, XML, CSV, Excel and many more.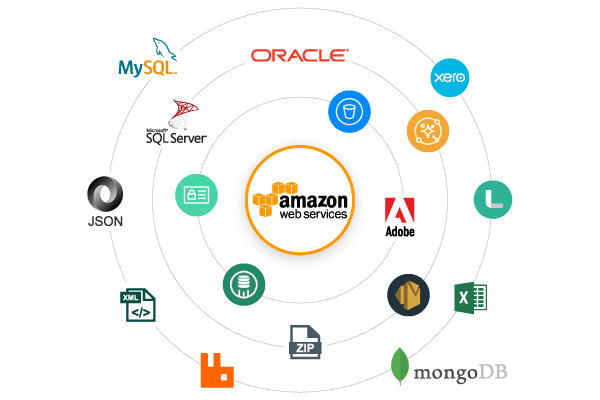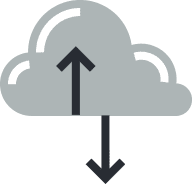 Develop, deploy and optimize applications on AWS
Drag and drop AWS API access
Integrate or sync AWS services with other third party APIs, databases or systems
Easily create repeatable business processes, move data and automate workflows
Create, view, edit or delete S3 objects, send notifications, SQS messages, and more
Save 100s of development hours
Rapidly build applications that interact with the AWS platform and services
Easily expose RESTful web services that perform custom actions
Create reusable and repeatable automated processes interacting with your AWS resources
Add, edit, and delete resources or create queries against your data direct from the IDE