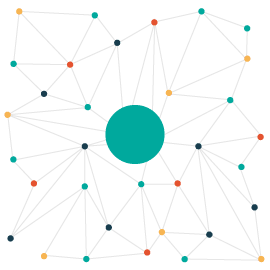 Integrate with Everything
Linx can connect and integrate to nearly any system, database or application.
Choose from a wide variety of pre-built connectors, or build your own.
Connect to all major database types in just a few clicks.
Develop your own back-end as a service and connect with popular cloud services.
Easily organize your data across several systems using workflow and business logic.
Event-driven Automation
Eliminate repetitive tasks by using triggered actions and events.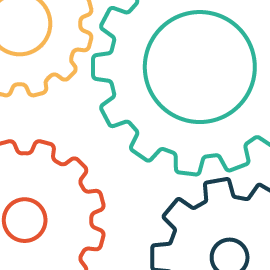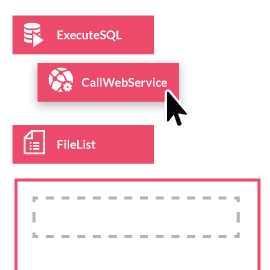 Simple Drag and Drop
Create powerful solutions in minutes without writing any code.
Build Fast: Build solutions up to 5x faster than before.

Deploy Anywhere

: Run your new application locally or on the cloud. Deploy to multiple environments directly from your IDE.
Live Debugging: Isolate issues and step through logic to rapidly isolate issues and resolve bugs.
Select from Pre-built Actions and Functions: Choose from over 100 pre-built, pre-coded and pre-tested functions to rapidly create solutions and automate processes with no need to code.
| Feature | Linx |
| --- | --- |
| GENERAL FEATURES | |
| Easy to use | |
| No coding required | |
| Web-based UI | |
| Process-centric approach | |
| Single-install, light footprint | |
| Meta-driven approach | |
| Complex transformations | |
| Library of new mapping functions | |
| Complex lookups | |
| Visual process overview | |
| Commerical or open source | Commercial |
| Dashboard / Monitoring of Server status | |
| FUNCTIONS - AUTOMATION | |
| Built-in scheduler | |
| Real-time triggers | |
| Run mapping rules in-design | |
| Asynchronous process calls (web services) | |
| Concurrent processing | |
| FUNCTIONS - INTEGRATION | |
| Enables SOA | |
| Web Services client | |
| Publish flows as Web Services | |
| Consumption of SOAP Web Services (Wsdl) | |
| Expose REST and SOAP Web Services | |
| Consume REST Web Services | |
| DATA MANAGEMENT | |
| XA-transaction rollbacks | |
| Non-RDBMS connections | |
| Join multiple sources | |
| Split data streams | |
| Data validations | |
| Preview source data during design | |
| File parsing and manipulation | |
| SOLUTION MANAGEMENT | |
| Human workflow for error handling | * |
| Alerts and notifications | |
| Version control | ** |
| Specific configuration for different environments (i.e. Dev, QA, Prod) | |
| SCALABILITY | |
| Large volume performance | |
| Deploy in cloud option | |
| Copy and pasting between process to replicate | |
| FILE MANAGEMENT | |
| Automatic documentation | |
| Consumption of documents (Excel, Word, PDF, Txt, CSV etc) | |
* When used in conjunction with Stadium
** Limited