Linx Features: 
Develop. Design. Deploy. Fast!
With features to match the modern IT pro, Linx enables the rapid creation of business applications so you can take advantage of new business opportunities quickly and on-demand.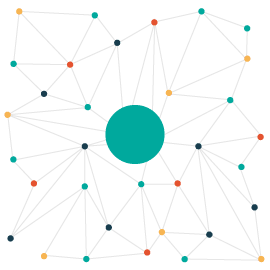 Integrate with Everything
Linx can connect and integrate to nearly any system, database or application
Choose from a wide variety of pre-built connectors, or build your own.
Connect to all major database types in just a few clicks.
Integrate with SOAP/REST web services and other APIs with no coding.
Develop your own back-end as a service and connect with popular cloud services.
Easily organize your data across several systems using workflow and business logic.
Event-driven Automation
Eliminate repetitive tasks by using triggered actions and events
Timer: Schedule a specified day, time or interval.
Directory Watch: Respond to files being added, modified or deleted.
Web Services: Publish your own API.
Message Queues: Respond to or deliver messages.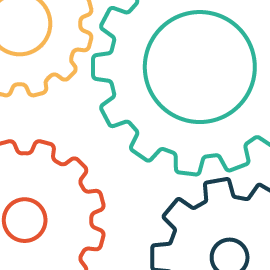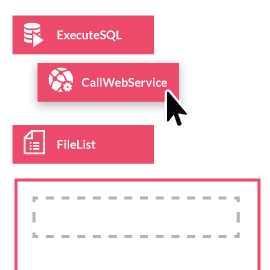 Simple Drag and Drop
Create powerful solutions in minutes without writing any code
Build Fast: Build solutions up to 5x faster than before.
Deploy Anywhere: Run your new application locally or on the cloud. Deploy to multiple environments directly from your IDE.
Use Any Data: Access data from nearly any source: SQL, REST, SOAP, XML, Excel, MongoDB and more.
Live Debugging: Isolate issues and step through logic to rapidly isolate issues and resolve bugs.
Select from Pre-built Actions and Functions: Choose from over 100 pre-built, pre-coded and pre-tested functions to rapidly create solutions and automate processes with no need to code.
All the features
Often compared with ETL, BPM, Workflow and ESB tools, Linx has every feature required to deliver what your business needs. Linx provides a comprehensive, integrated set of tools for the IT pro, from ideation, design and and development through to deployment and operation. 
GENERAL FEATURES
No coding required
Web-based UI
Process-centric approach

Meta-driven approach
Complex transformations
Library of new mapping functions

Complex lookups
Visual process overview
Dashboard / Monitoring of Server status
FUNCTIONS - AUTOMATION
Built-in scheduler
Real-time triggers
Run mapping rules in-design
Asynchronous process calls (web services)
Concurrent processing
SOLUTION MANAGEMENT
Human workflow for error handling
Alerts and notifications
Version control
Specific configuration for different environments (i.e. Dev, QA, Prod)
FUNCTIONS - INTEGRATION
Enables SOA
Web Services client
Publish flows as Web Services
Consumption of SOAP Web Services (Wsdl)
Expose REST and SOAP Web Services
Consume REST Web Services

SCALABILITY
Large volume performance
Deploy in cloud option
Copy and pasting between process to replicate
DATA MANAGEMENT
XA-transaction rollbacks
Non-RDBMS connections
Join multiple sources
Split data streams
Data validations
Preview source data during design
File parsing and manipulation
FILE MANAGEMENT
Automatic documentation
Consumption of documents (Excel, Word, PDF, Txt, CSV etc)