Process Automation
A leading insurance company makes back office processing a breeze
Consolidating and processing policy transactions, with manual adjustments and a range of franchise structures, can be a mammoth and painful process in the insurance sector. Not only is it very time consuming, error-prone and open to fraudulent activities, but it's also an ongoing process that needs to be done every month, taking up valuable time and organisational resources.
Additionally, the process is ever-changing. New products are launched continuously, new rules created for business consultants, earning structures may vary, and the fragility of client policies can cause massive headaches for the organisation. Our client, a tier-2 insurance company, faced a significant challenge in efficiently managing broker transactions and payments as the business, its franchises and broker numbers grew.
Originally managing the process manually, the customer was struggling to stay ahead, errors and discrepancies were creeping in, and delayed payments were making for unhappy franchises and brokers.
The Challenge
The customer required an automated custom-built solution to cater for all their broker and franchise needs. More than 45 different franchises providing policy transactions, containing anything from Life, Invest and Health policy information, needed to be consumed and validated. Fees based on the information supplied had to be calculated, verified and navigate their way through the approval process before the franchise statements are generated and distributed.
The Solution
A fee calculation module for managing the rates used within fee calculations was created using predefined but configurable permissions and approval criteria. The solution entailed building an intelligent fee calculation engine that uses multiple threads to quickly calculate complex transactions.
Files containing the policy transactions are imported into the solution using a generic file import module, which allows for quick and easy configuration of new franchises joining the organisation's ever-growing franchise base. Fee calculations include configurable rules for calculating the credits awarded to the franchise based on the type of products sold, volumes sold and rate agreements. Once all the fee calculations are executed, statements are generated to provide details of payments to be made to the franchises.
The Result
45 franchises. 327 business consultants. 700,000+ policies. 62000 generated statements.
The result was a fully automated solution for calculating fees, including a customisable, flexible, and scalable import process. The process allowed the client to add any number of franchises to their organisation. The solution also included workflow processes to ensure consistency and thorough checks before making statements and fee payments to franchises, significantly reducing turnaround time and increasing accuracy.
The solution addressed errors, discrepancies, delayed payments, and dissatisfied brokers, immediately streamlining all processes. The customer has since recorded further growth and now adds brokers and franchises monthly and new products throughout the year.
" Linx brings everything you need to automate your processes and take the next step in digitalizing your business."
CDO & Head of IT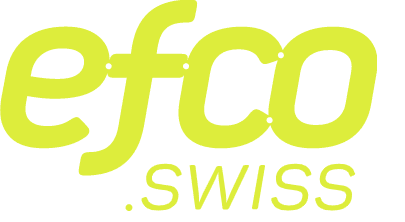 Linx + Process Automation
Now more than ever, organisations are working on digitising and automating every part of their business to outpace the competition, increase productivity across teams, and, most importantly, improve customer experience. Regardless of where you are on the automation spectrum – whether you're still struggling with processes trapped in spreadsheets or are eager to dive into intelligent automation – Linx provides a comprehensive platform to implement new solutions, scale growth, and deliver value without requiring a massive system overhaul.